– October 2018 – Teamwork (7 persons) – 48h –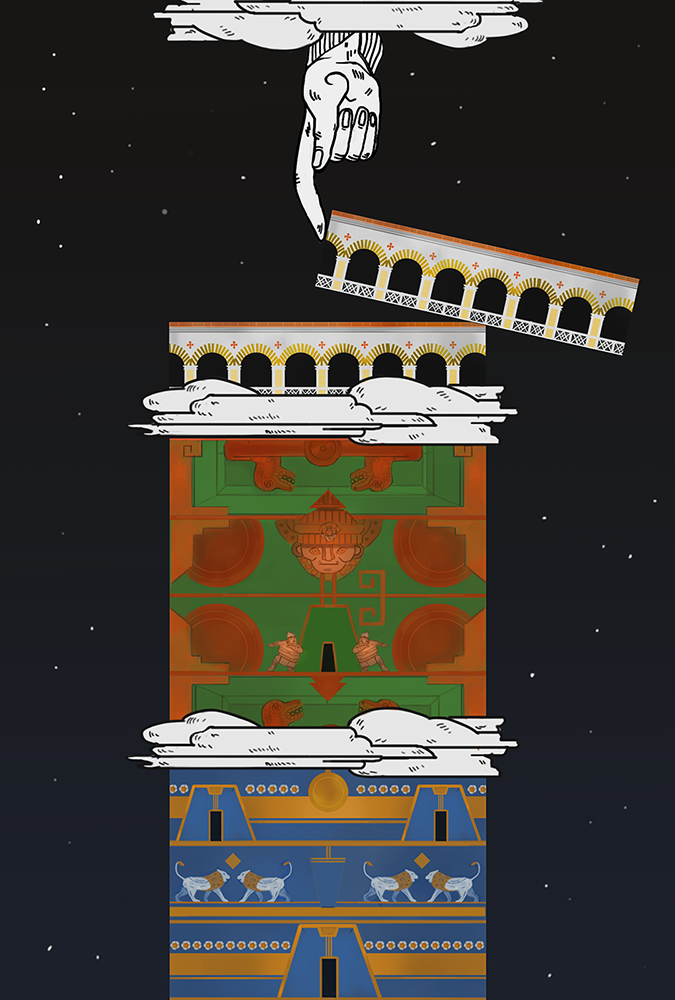 I participated to the ENJAM, a jam organized by students at the Enjmin. I had the opportunity for the first and only time to work with our second year fellow students, and it was rich in learning.
The game is a rythm game in which you have to build the Babel tower in order to reach Heaven before God destroys your building.
On that jam, I worked as a storyboard artist to help define the level design, as well as a graphic artist on assets in-game.
You can find the game on itch.