– Nov 2019 / Feb 2020 – Teamwork (8 persons) – 4 months –
For our second and last year at the ENJMIN, we had to build a vertical slice as an extensive team. Undiscovered Wounds, unlike Aurore, was a pitch where everything was to create from the start, from mechanic to story. It was thus very good training.
In Undiscovered Wounds, you embody Yasha, a tribe climber living in a neverending forest. Yasha and her tribe have been restlessly traveling up in the hope of discovering what is above. But one day, she fell and lost an arm. That loss allowed her to pass a threshold and to discover a new world within her world : the spiritual world.
---
Here after is the One Page Design that sums up the whole experience we achieved for our vertical slice.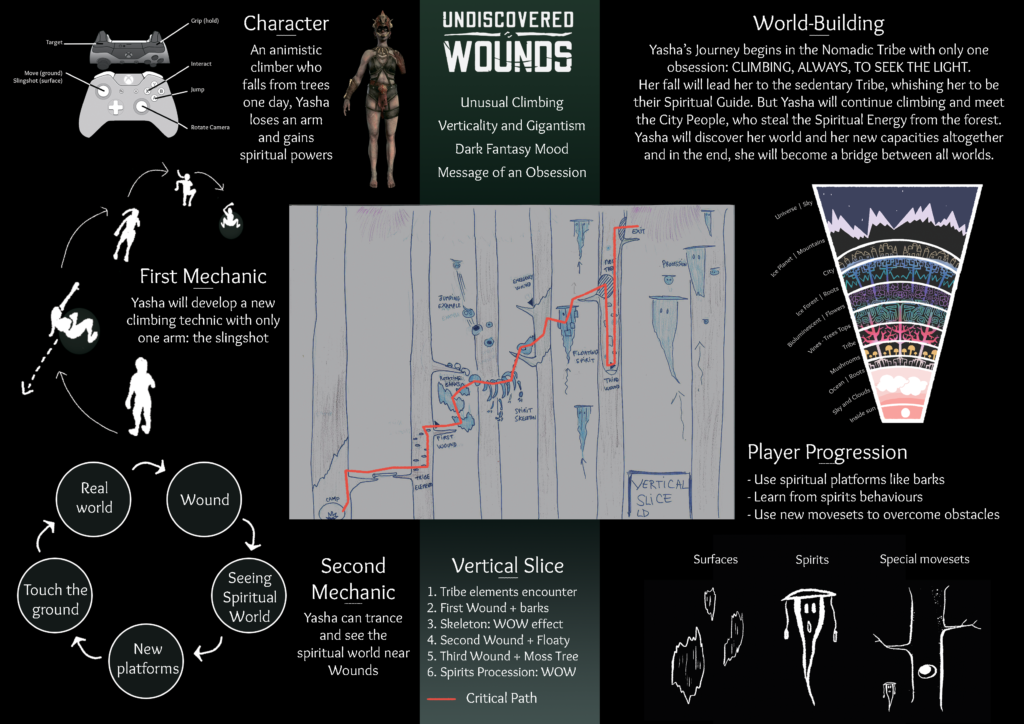 On this project, I was the narrative designer in charge of developping the game lore and story, as well as the level designer who built the walkthrough of the level for the vertical slice. I worked in tandem with Clément Pilate, my fellow game and level designer, who worked out the 3C and established all metrics for game.
I first built the environment layers system (see below) and then created a journey from start to end, in which Yasha encounters several types of societies and creatures until she finds herself and her own purpose in life. I took my inspiration from the classical Hero's Journey and Blake Snyder's Beat Sheet to give good rythm and sense to the whole story.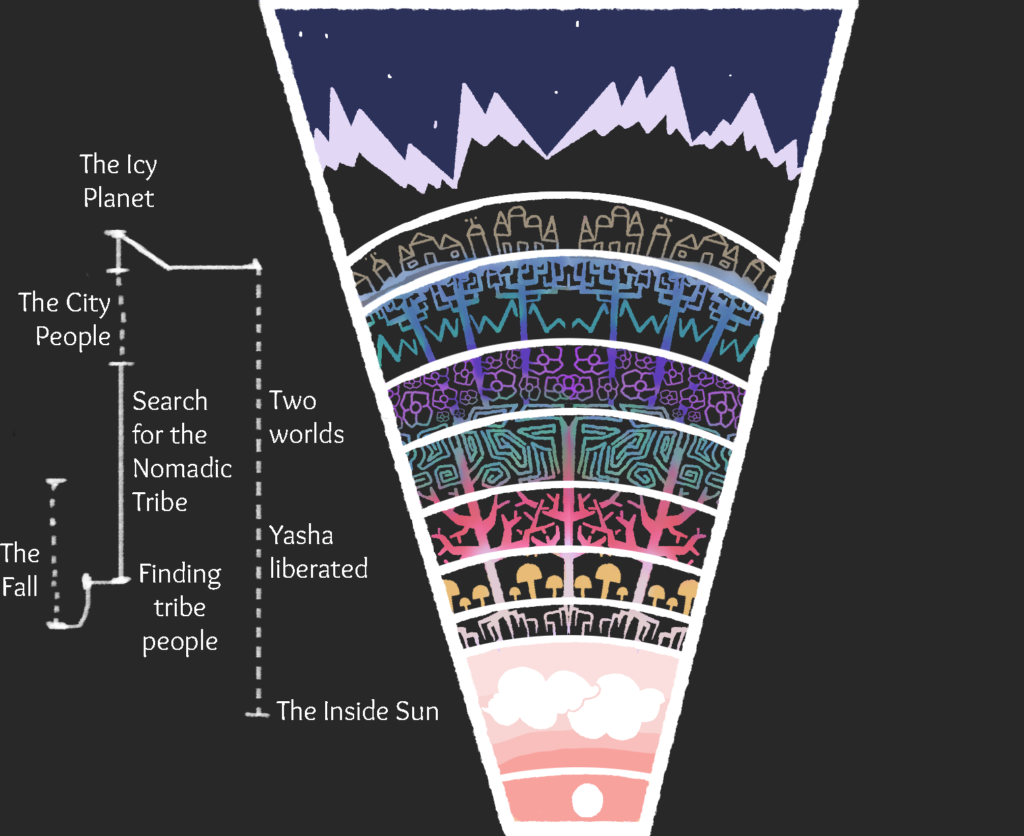 I then proceeded to storyboard the vertical slice and the whole demo, to give my team a coherent and global vision of everything we had to achieve.
In the end, because of time shortage, we only kept barely a quarter of that storyboard and I made a quick 2D view of the level I was building with Clément near the end (see below).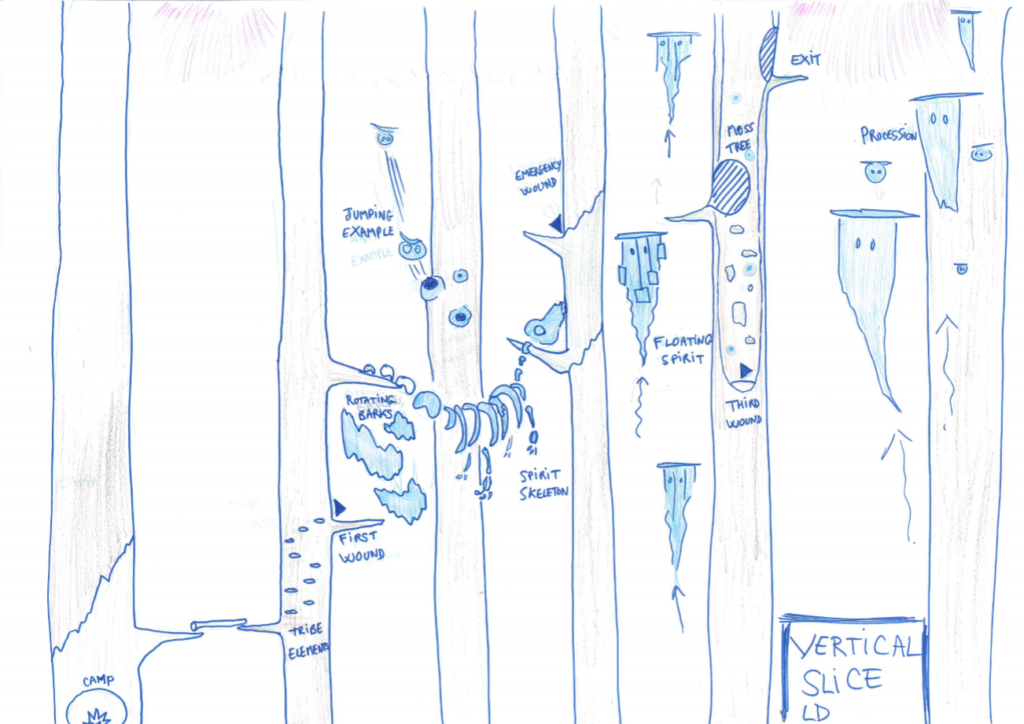 ---
For evaluation purposes, we had to produce several pieces, the most important ones being a playable demo, an introduction cinematic and a game trailer. Below are the introduction cinematic and game trailer. 2D Art is by Inès Helmer and audio is by Corentin Lavergne. Video editing by me.
You can also access the itch page here to play Undiscovered Wounds.